"Worked extremely well in taking out odors from the laundry. I am very pleased with this product." - Paulette B.
Deodorizing PRE-WASH soak for your laundry to remove stubborn odors, including Nonenal.
EASY to use, just simply soak your clothes for 30 minutes prior to the wash cycle.
CONCENTRATED and EFFECTIVE, our fragrance-free formula uses natural Japanese Persimmon Extract to eliminate odors at their source.
500 mL | 16.9 fl. oz.
Ingredients

Aqua, Sodium Laureth Sulfate (cleansing), Polyoxyethylene lauryl ether (cleansing), Betaine (skin conditioning), Sodium Chloride (salt), Saccharomyces/Persimmon Fruit Juice Ferment Extract (deodorizing)
View full details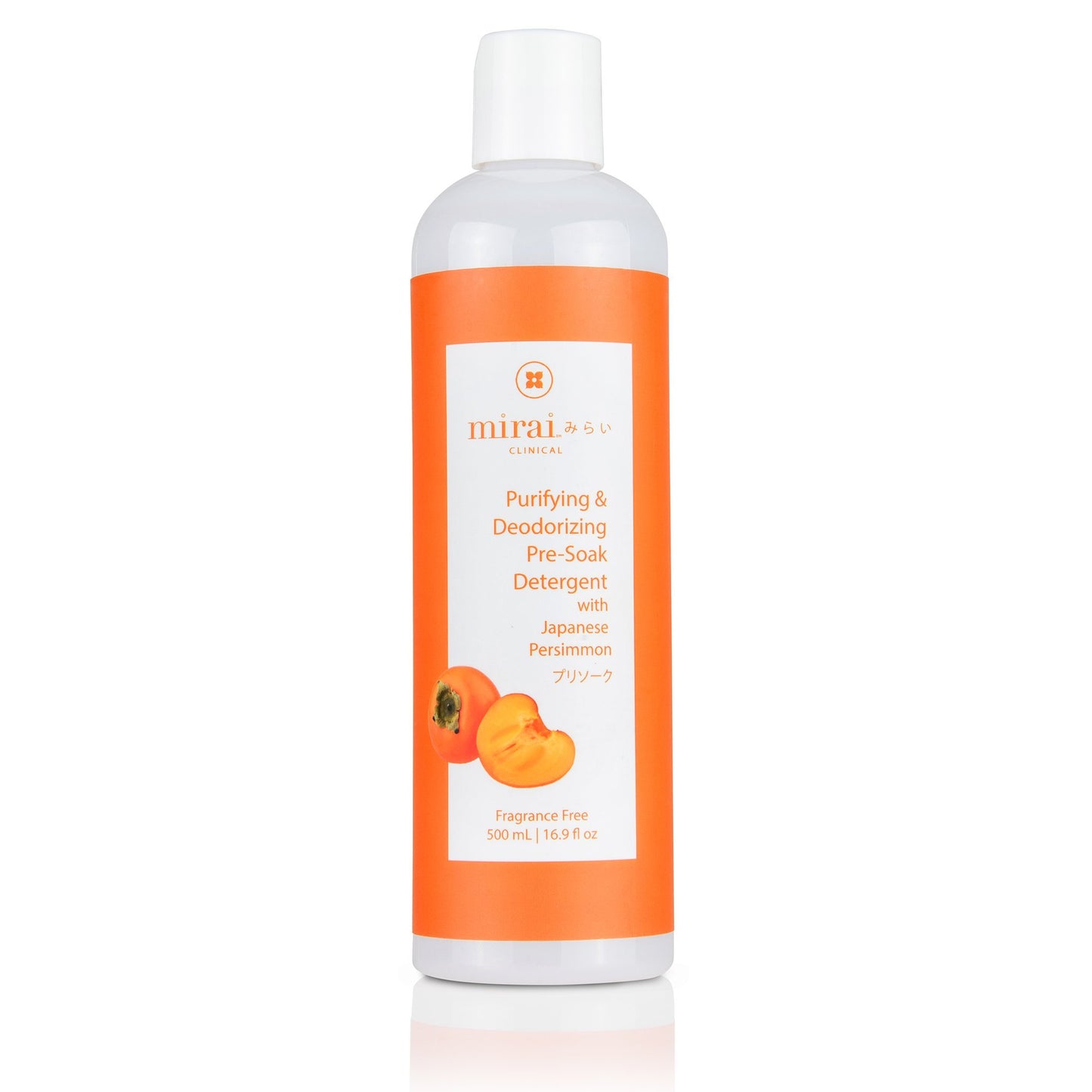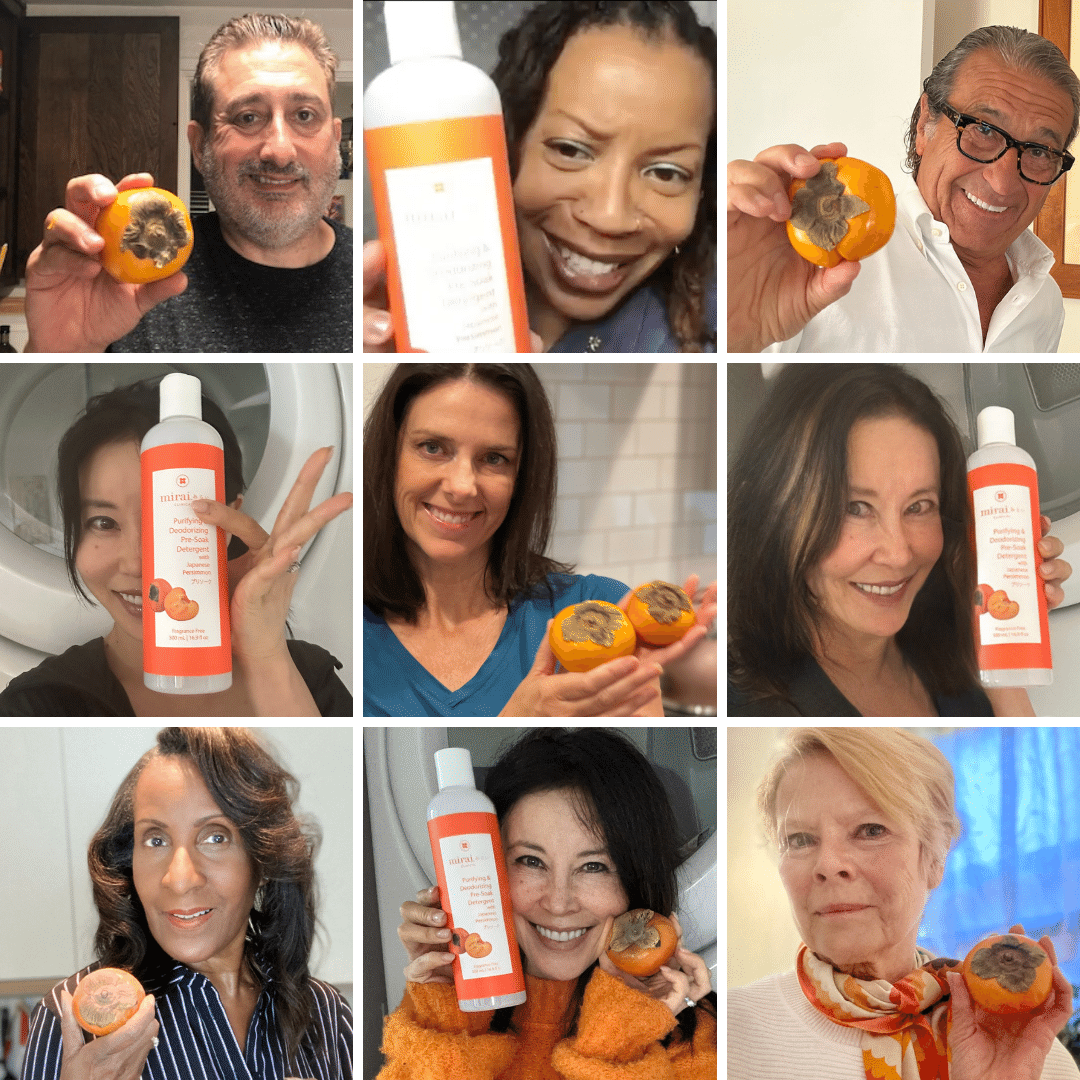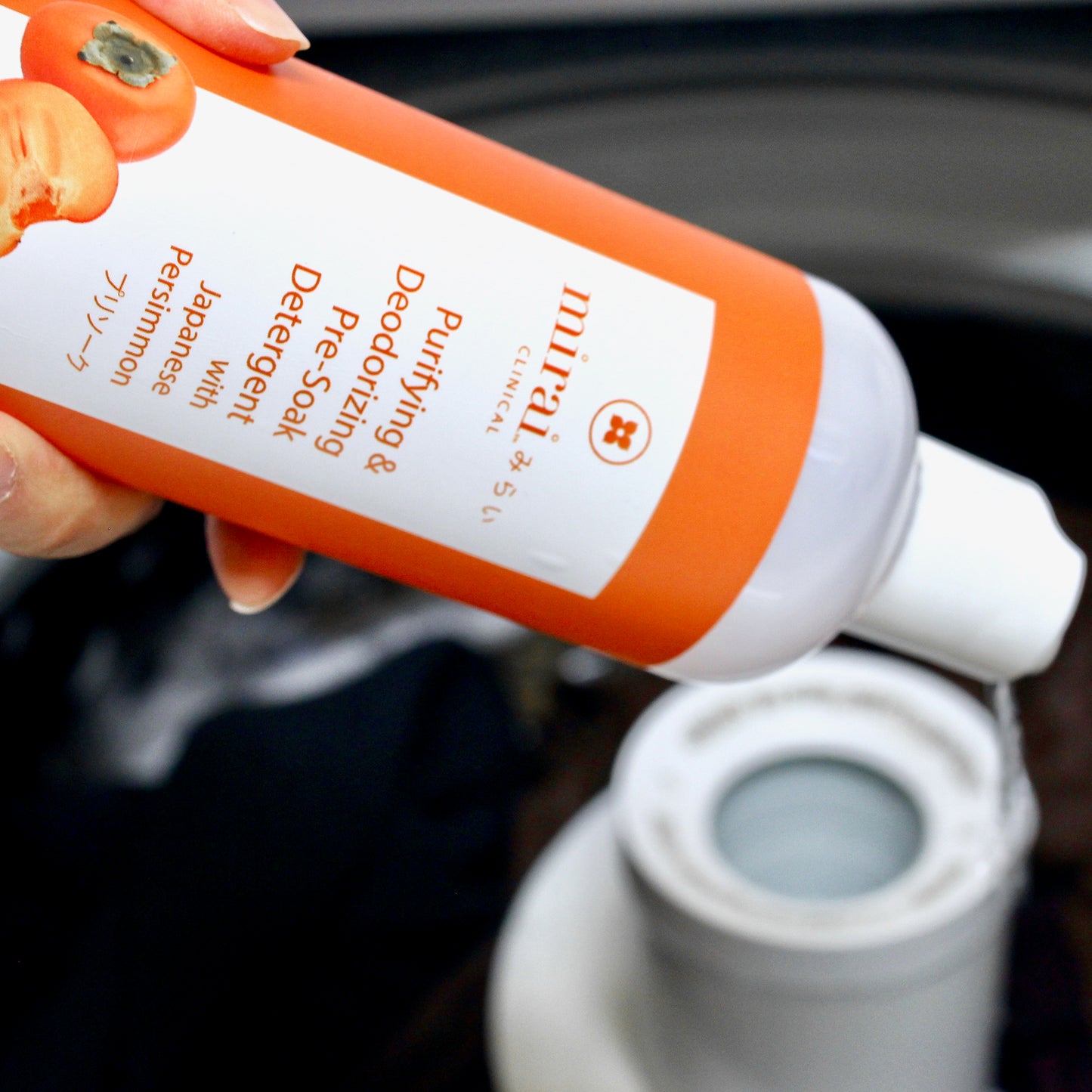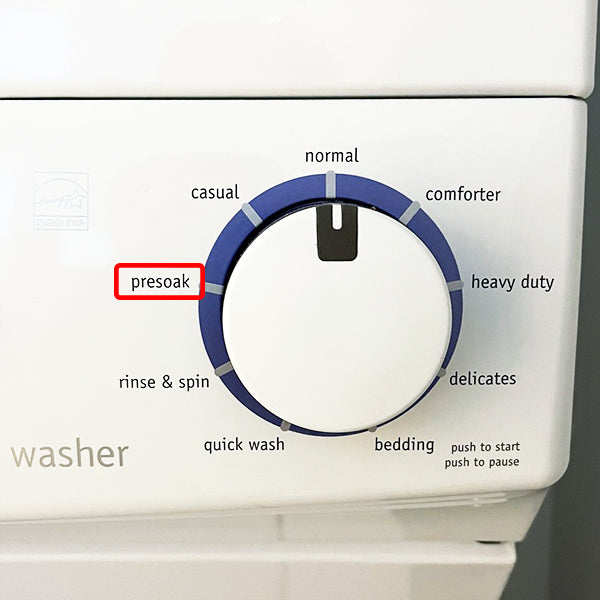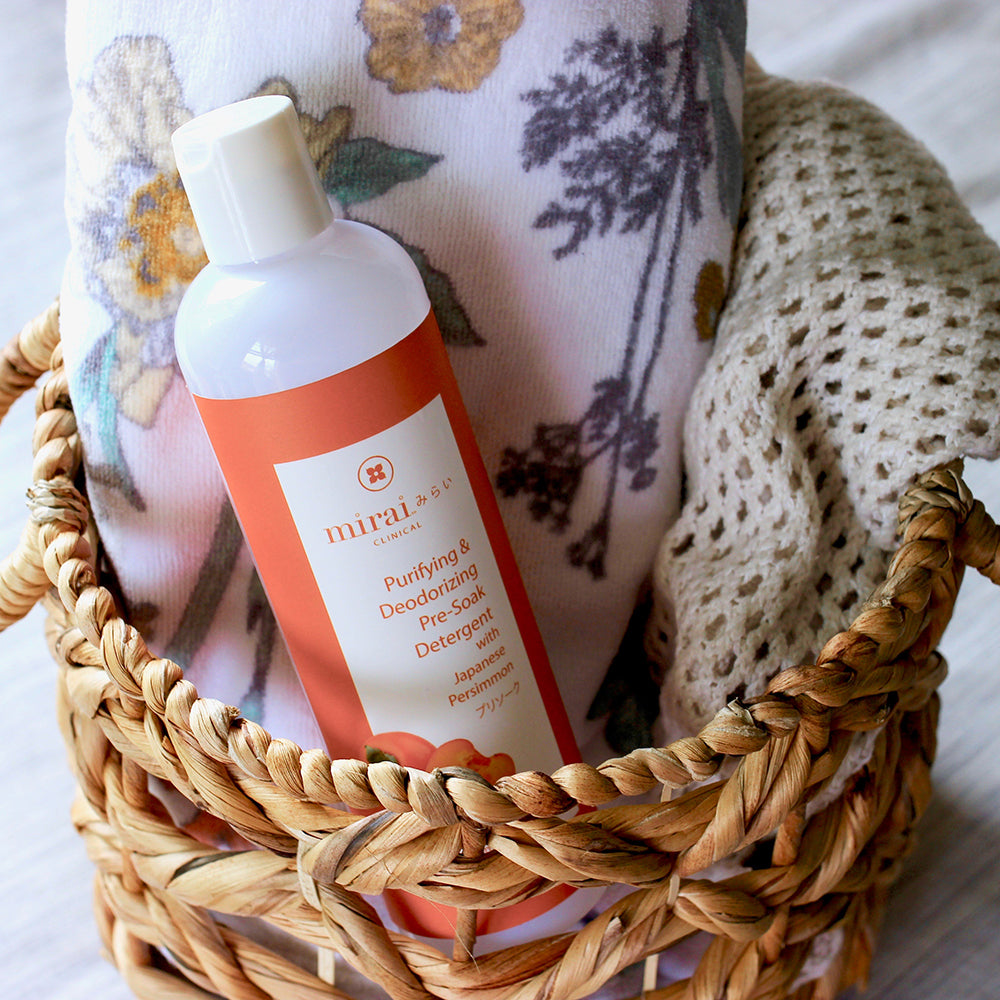 ⤫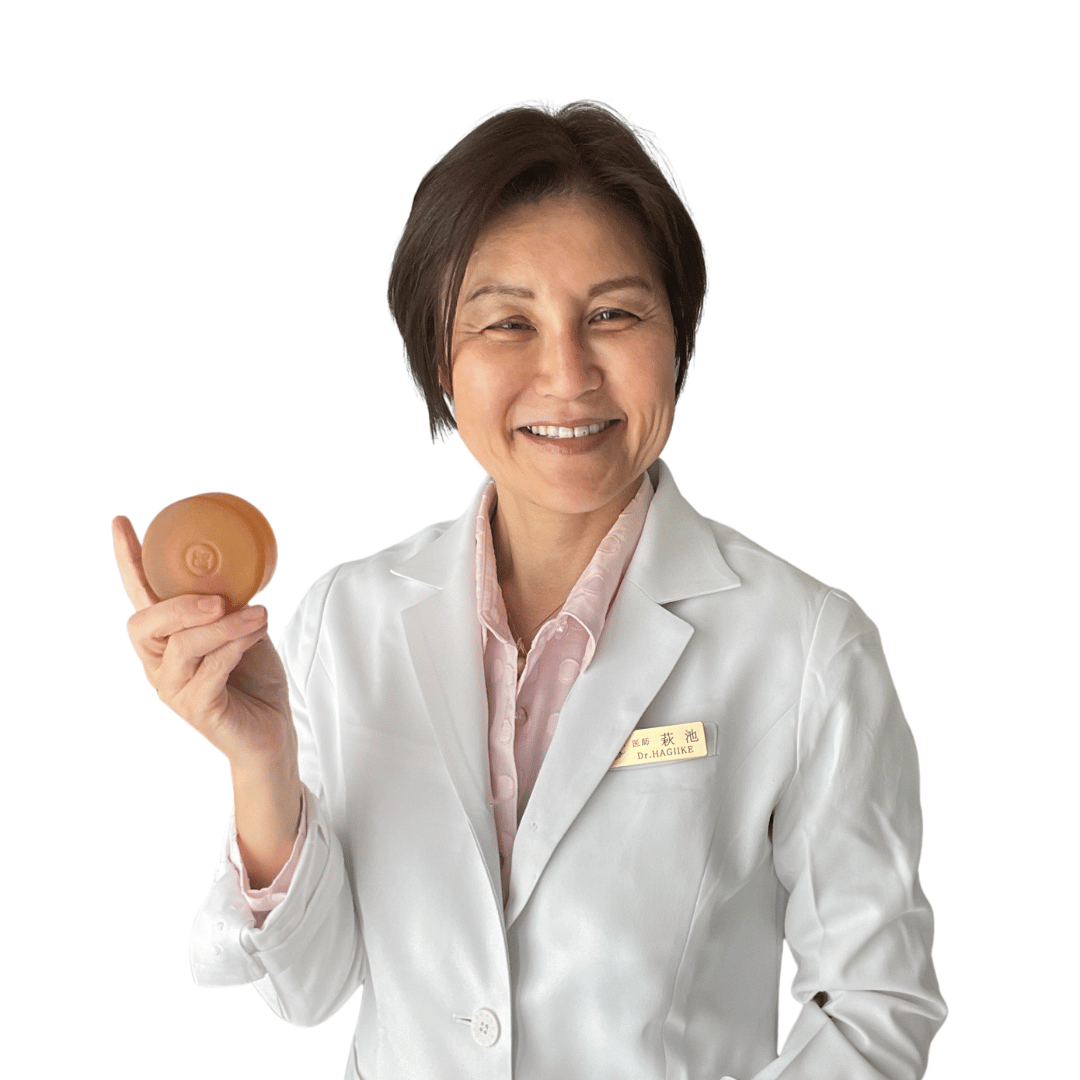 "Aging odor doesn't come from poor hygiene. It's just skin's natural aging process." - Dr. Yoko, Mirai Clinical's Medical Advisor
Nonenal
The laundry experience reimagined
⤫
⤫